Save time and focus on your project's documentation. Simply write docs and blog posts with Markdown and Docusaurus will publish a set of static html files ready to serve.
Extend or customize your project's layout by reusing React. Docusaurus can be extended while reusing the same header and footer.
Support users on all versions of your project. Document versioning helps you keep documentation in sync with project releases.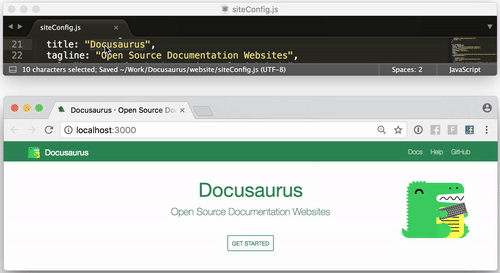 Make design and documentation changes by using the included live server. Publish your site to GitHub pages or other static file hosts manually, using a script, or with continuous integration like CircleCI.
Who is Using Docusaurus?
Docusaurus is building websites for these projects...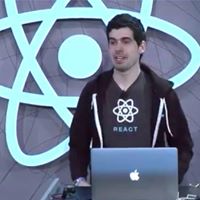 Christopher "vjeux" Chedeau
Lead Prettier Developer
I've helped open source many projects at Facebook and every one needed a website. They all had very similar constraints: the documentation should be written in markdown and be deployed via GitHub pages. None of the existing solutions were great, so I hacked my own and then forked it whenever we needed a new website. I'm so glad that Docusaurus now exists so that I don't have to spend a week each time spinning up a new one.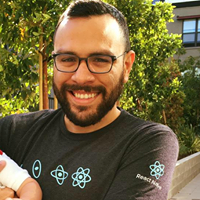 Hector Ramos
Lead React Native Advocate
Open source contributions to the React Native docs have skyrocketed after our move to Docusaurus. The docs are now hosted on a small repo in plain markdown, with none of the clutter that a typical static site generator would require. Thanks Slash!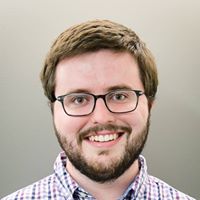 Ricky Vetter
ReasonReact Developer
Docusaurus has been a great choice for the ReasonML family of projects. It makes our documentation consistent, i18n-friendly, easy to maintain, and friendly for new contributors.